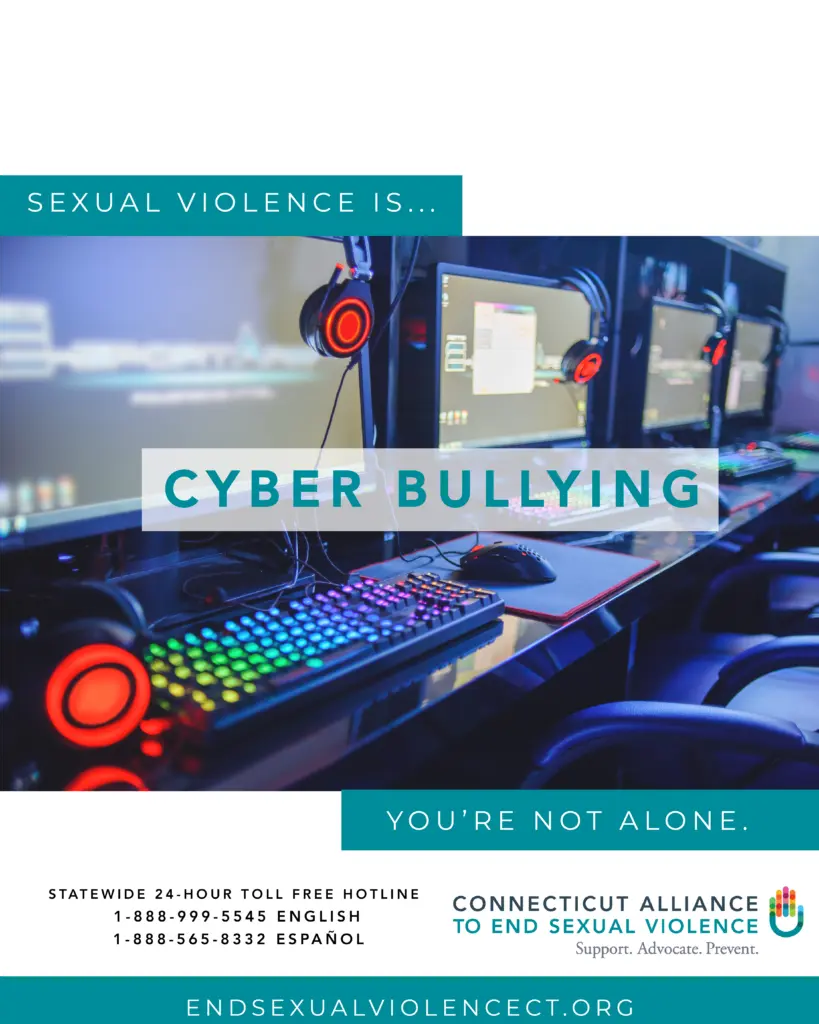 Cyberbullying can be a form of sexual harassment and violence that takes place over text, through social media, in gaming, or in other social chatrooms. Cyberbullying often includes sending, posting, or sharing false, derogatory, personal, or private information about another individual.
But other forms of cyberbullying, which unfortunately have become commonplace, can turn sexually abusive in nature. If you've ever been pressured to share sexual photos of yourself, or been pressured to engage in sexting – you've experienced sexual violence. If you've ever entered a social chatroom and had someone expose themselves online without your consent – you've experienced sexual violence. If you've ever entered a gaming chatroom and been bullied or harassed based on your sexual orientation or gender identity – you've experienced sexual violence.
In some cases, sexual violence and cyberbullying go hand-in-hand, such as in the infamous Stubenville case, in which a survivor of sexual assault was further victimized when photos and videos of the assault were shared online.
As one can see, sexual violence in the form of cyberbullying is as widespread and varied as the many avenues the internet opens up, making this particular type of violence difficult to prevent and prosecute. It can be particularly isolating to experience sexual violence via cyberbullying, as online activity can feel like a solitary and disconnecting activity to begin with. If you have experienced this act, know you're not alone. Our advocates are here for you and ready to listen without judgement or criticism. You're not alone.