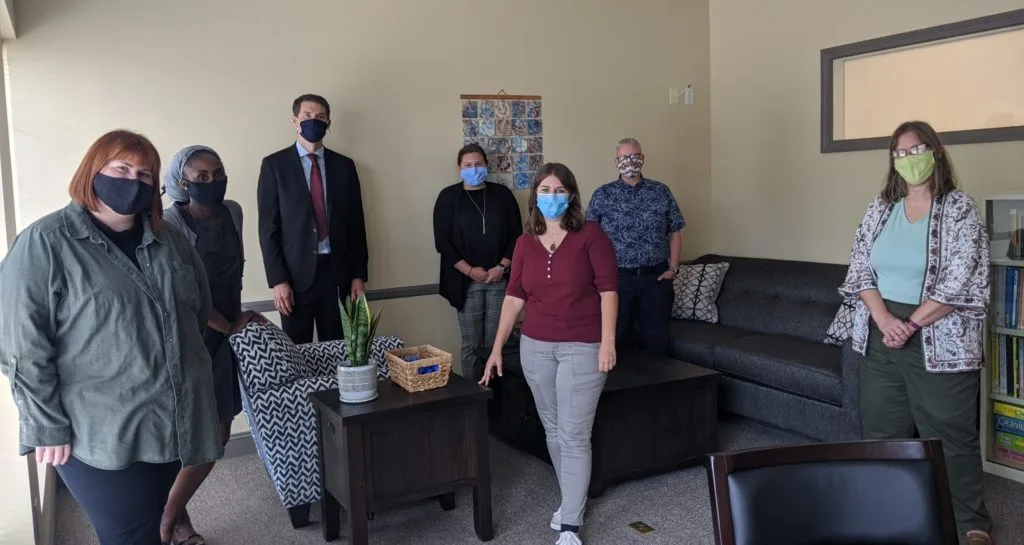 When the YWCA New Britain's Sexual Assault Crisis Service (SACS) opens back up to visitors, clients will be welcomed into a new, spacious area, complete with a cozy counseling room and modern conference space.
The new space allows advocates to collaborate and consult each other without interruption as they work to support survivors from the 46-town region they serve.
The Alliance extends its gratitude to the anonymous donor who gifted the building to the YWCA-SACS.
To learn more about YWCA -SACS services, support groups, and hours, visit their website here.
To talk to an advocate, call the Alliance's Statewide 24 Hour Toll Free Hotline.
1-888-999-5545 English
1-888-568-8332 Español