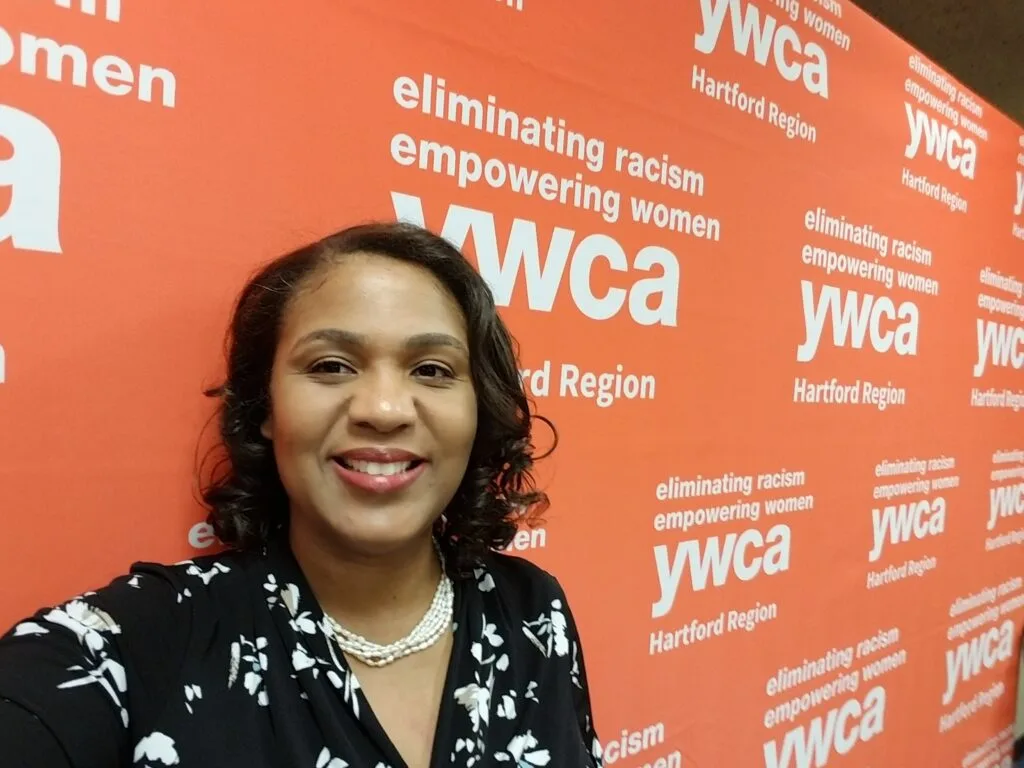 "As a 'spitfire' teenage activist who grew into an attorney, Rayna Dyton-White's varied background prepared her for her eventual role as the Director of Diversity and Inclusion and Title IX Coordinator at the University of St. Joseph.
Her transition from court to campus, while unexpected, was a natural fit for Dyton-White who'd also worked as a project manager for the Office of Policy & Management and had overseen the dispersal of funds to advocate organizations like the Connecticut Coalition Against Domestic Violence and The Alliance.
"They were looking for people who knew the coalitions and who had worked with them and understood those ins and outs, but also maybe had a good mind about being very sensitive towards both victims and the accused and being able to handle it, as well as stomach it, because it's difficult work," says Dyton-White.
Last year's revisions to the Title IX provisions, which give college students accused of campus sexual assault or harassment new rights to have live hearings and cross-examine their accusers, proved to be a test of Dyton-White's skills to both support the students making accusations while providing rights of those accused.
[As a criminal defense attorney], I've read transcripts that were daunting to say the least," said Dyton-White. "I've always said, if the person is already wrong and our system is already right, you shouldn't have to cheat to get the individual. If we want any respectability in our profession, then it can't look like we're tricking people into jail."
While Dyton-White sees both the pre-Trump administration and current Title IX regulations as problematic, she hopes the newest administration will turn the tide.
"I'm hoping that we'll hire proper attorneys, get rid of this slant," If you read those regulations now, it reads like propaganda or an agenda, that's not how regulations work, and that was the part that was so hard. It's intimidating and I think it was meant to be that way," said, Dyton-White, who joined The Alliance last December at a Title IX Roundtable to discuss options still available to survivors in light of the revisions.
While finding a moment to step away from her role is never easy, Dyton-White has found one technique that forces her to put the world of work, activism and politics aside for a moment. "I get my nails done," she says with a laugh.
"It's really shallow to me because most of my lifestyle just doesn't require these things, but it forced me to stop, notice my cuticles and do something that was aesthetically pleasing. It forces me to stop looking, and say 'oh this is nice,' and then go back to look at all the things that don't get to be nice."