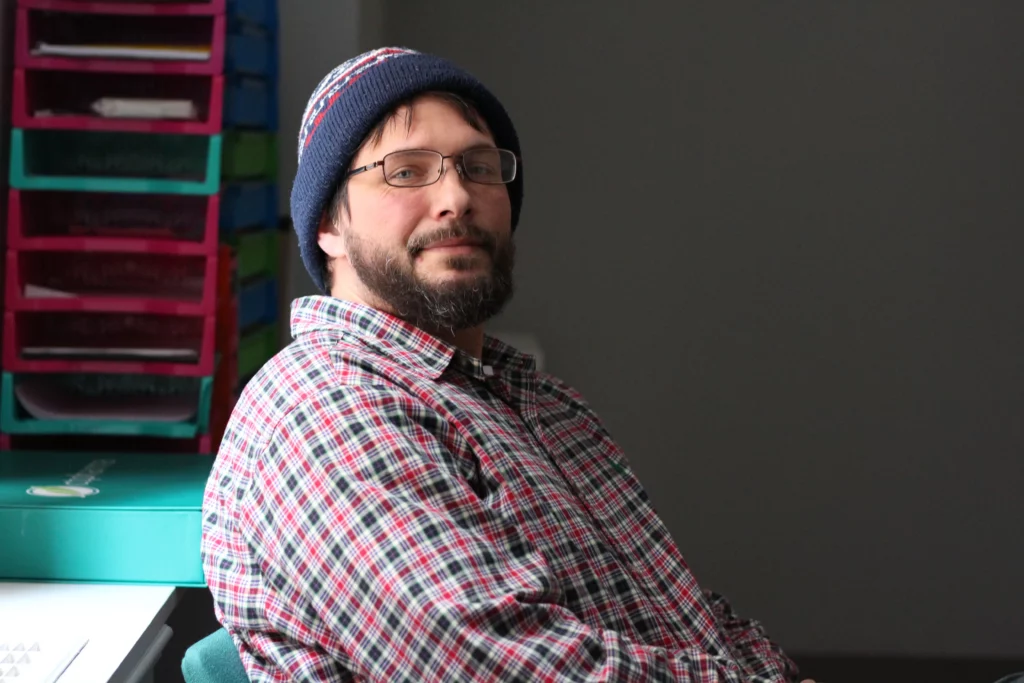 When Joshua Frazer entered the criminal justice system at the age of 13, he found himself in a cycle that he would battle for years to come – leaving the system when he reached adulthood only to return when he found no support on the outside.
"The problem is you have no money, you have no place to live, you have probation and parole hanging over your head. Give me three to four days of that and I'm in over my head and right back where I came from," Frazer said.
After spending years in and out of the system while battling addiction, Frazer landed at Cybulski Correctional Institute where he became a part of the The ENOUGH Unit- a program providing counseling and education to incarcerated people who had been deemed "low risk", or Embracing New Opportunities and Upholding Good Habits
A member of the Embracing New Opportunities and Upholding Good Habits Unit, Frazer found himself in a leadership position that has continued on through his release in July of 2019.
Upon his release, Frazer co-founded the "Returning Citizen Success" support group with his partner Eric Lapenna. The peer-to-peer support group meets every first and third Monday of the month at Faith Congregational Church in Hartford.
Re-entry into the outside world can be overwhelming among a community that often faces a history of trauma – both prior to entering the system as well as within the system.
"The sexual violence is insane. There is more of it going on than the community outside could even begin to realize. Especially as a man, we don't ever want to come forward with that. They're not treated like people in there, they're a number," Frazer said.
Frazer continues to help recently released individuals re-adjust to life outside the criminal justice system through personal experience and through peer-driven support.
"It drove a fire into my soul because I know [recidivism] is happening all over the place."